Foothills Youth Community Orchestra
"Adopt a Young Musician" Program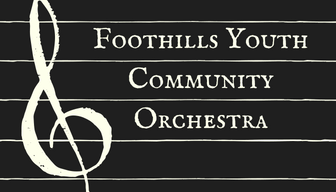 The Adopt a Young Musician Program is a community-sponsored scholarship program to enable young musicians' participation in one or more semesters of the Foothills Youth Community Orchestra (or other related ensemble groups). Financially challenged families apply for scholarships and meet certain income criteria to qualify for tuition funds.
Adopt a Young Musician thus creates musical performance opportunities for all youth in the La Canada/La Crescenta/Montrose areas and surrounding cities. In addition to attending all practice rehearsals and performances, enrolled families provide their sponsor with monthly updates on the adopted musician's progress. Contributors who sponsor a musician's full semester tuition receive special mention in that semester's performance program and 2 free tickets to attend that semester's concert.
Music programs are vital to help children develop emotionally, spiritually and intellectually. In today's modern school systems, many students have few or no musical opportunities; either for lack of funds or because the school's focus is on other subjects (STEM, for example).
Comparatively, sports programs are common and develop many students' teamwork and social skills, preparing their competitive spirit for the tough "real" world ahead of them. But what about creative students who don't have a sports career ahead of them? They need to develop their social, teamwork and competitive edges to succeed as much as any sportsman.
Participating in musical performance groups such as a youth orchestra, jazz band or other ensembles provides a creative and prestigious environment for creative youth to excel.
Quotes from Smart People about Music Programs
Following are some quotes from notable individuals on the topic of the creative arts and youth:
"I would teach children music, physics and philosophy; but most importantly music, for in the patterns of music and all the arts are the keys of learning."

Plato
"Music contributes substantially to every culture on Earth, and the enjoyment of music is universal. Music is an ideal tool for not only emotionally engaging students in (Common) Core subjects of STEM-based systems, but also for teaching them, and for preparing young minds with the capacity to comprehend more complex ideas as they progress.
"Music is like a mega-vitamin for the brain. Music can increase receptivity and retention of information, aid in the cognitive development of our children, shift our perceptions and emotional states, and inspire creativity and innovative thinking. Playing music.... simultaneously engages more areas of the human brain than any other known activity."

Frank Fitzpatrick
Grammy Record Producer
Founder of Why Music
"Music training has been shown to activate neurological centers that improve neurological ability, the ability to learn math, and boosts cognitive ability."
"Studies have shown that there is a significant increase in the music students' ability to process sound, which is key to language, reading and focus in the classroom."
Joanne Lipman
Chief Content Officer Gannett
World Renowned Journalist
"Being in a music classroom, you're working and harmonizing with others in unity. It forces you to get out of your comfort zone and gives you a sense of accomplishment."
Jason Mraz
"Music, when taught well, provides the 'antidote' to today's 'teach-for-the-test' assessment-driven culture because music offers the very things that employers say they are looking for in the workplace, and for what school leaders emphasize in mission and vision statements: critical thinking, teamwork, problem-solving skills and creativity.
"Music teaches 'divergent thinking,' which is the ability to see multiple solutions to a problem.
"Innovation, Critical Thinking, Collaboration, Emotional Intelligence, Resilience, Leadership and Vision are considered beneficial outcomes of studying music.
"Music study can provide the means for students to figure out what to do, when they don't know what to do."
Dr. Mitchell Robinson
Associate Professor Music Education
Michigan State University
From: The Flight of the Creative Class: The New Global Competition for Talent:
"Of course, both the fundamentals and the more Creative field are crucial to our economic success. The basics are not enough, though. What we really need in order to prepare our children for the creative economy is a comprehensive education; something that takes them from aesthetics to algebra without pretending that the two are mutually exclusive.
"We need to see to it that from an early age, our entire population is encouraged to develop its people skills with its multiplication tables and it's creative and entrepreneurial potential with its reading abilities."
From: "A Search for Jobs in all the Wrong Places," USA Today, February 12, 2006
"Though it's crucial to invest in math, science and engineering as the president outlined in his recent State of the Union address, there are other fields that hold more promise...Prefer a more artistic career? Our economy is poised to create new forms of entertainment from rock'n'roll and hip-hop to film and video games. Indeed, over the next 10 years, jobs in the art, music, culture and entertainment will grow twice as many as jobs in engineering will."
Richard Florida
Head of the Martin Prosperity Institute
Rotman School of Management, University of Toronto
Please consider contributing to the future success of students in your community. A rising tide lifts all boats, and every business depends on well-rounded, emotionally whole individuals who are empowered to succeed in all aspects of life; both as employees and as future business owners who pave the way to our community's economic success.
Gifts towards the program ranges from a $25 per year Annual Membership, $870 to cover a semester's tuition and private lessons, or whatever amount you'd care to give. The number of students, their ages and instruments they play will determine the performance groups we are able to create. Funds will also help us upgrade our equipment and cover other related costs.
Click the button below to print and fill out and mail in the donation form. At this point, funds are not tax-deductible until we have a successful enough program to warrant creating a board and 501(c) status.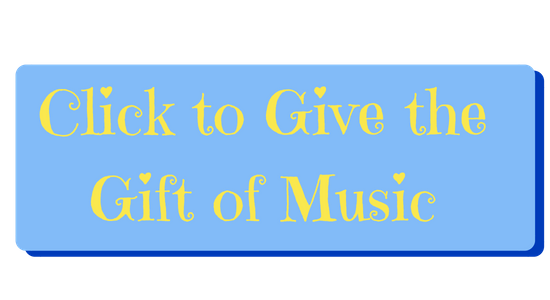 Semester Tuition Fees
The tuition for one student for one semester is $870.
The tuition for one student for two semesters is $1,740.
Your contribution covers 4 months of private weekly lessons (30 minutes) to work one-on-one with a professional teacher, and all of the rehearsals for the assigned semester. The student's family covers the $75 registration fee and the cost of purchasing or renting an instrument.
.