Singing for Human Rights: Armenian Rememberance Day
Friday, April 27, 2018 by Trevor Eisenman | Performances
Let's Get Universal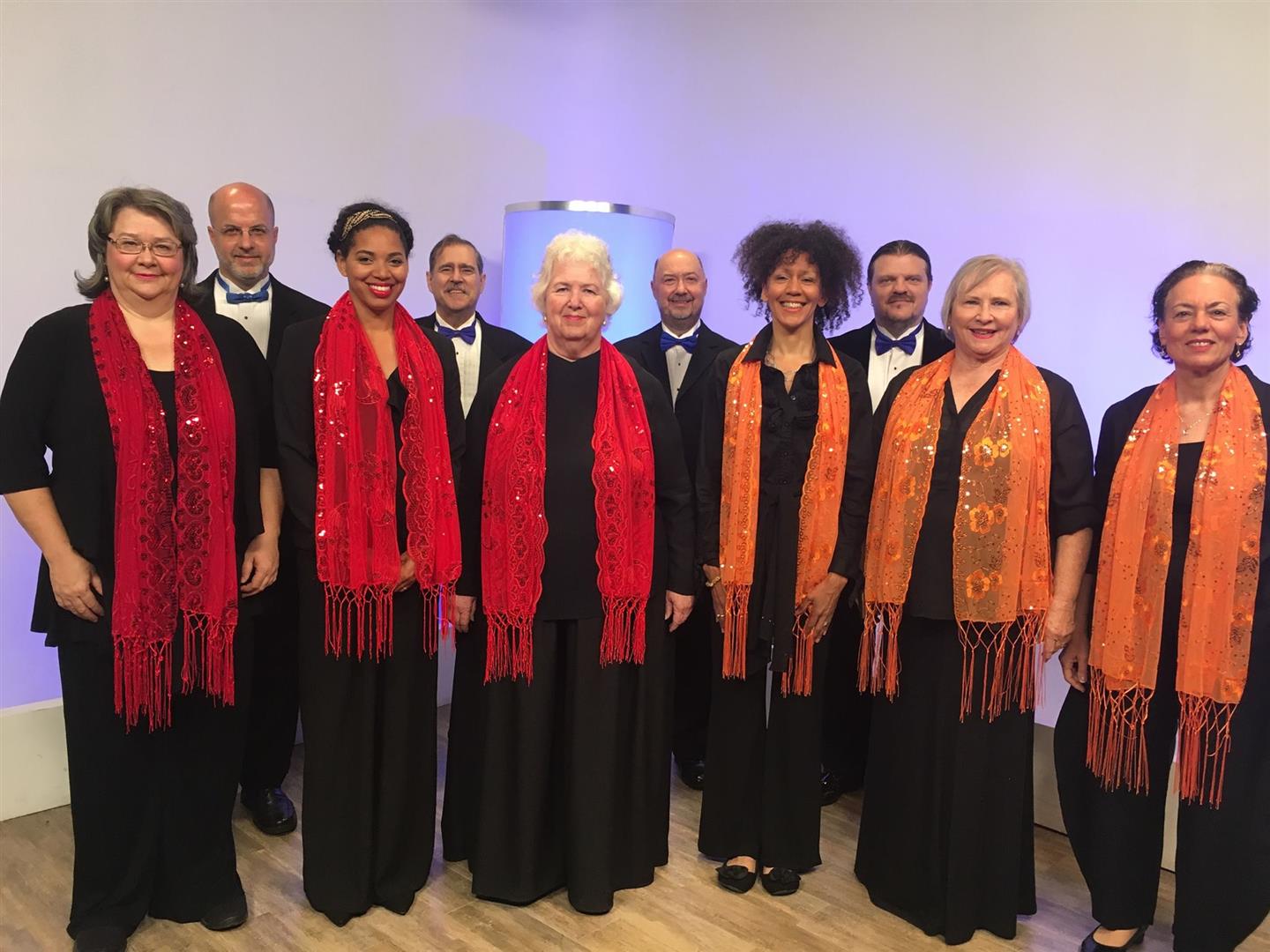 Music is a universal language understandable to anyone. Even just the tone and sound of any event, situation or life moment can signal to us how to react, alert us to any danger present or hint to happy times. It's been said 50% of a movie's impact is the soundtrack, the emotional content of a film being carried by the recorded music & sounds. A single song could change even someone's life, if they hear it at the right time. Could you imagine a world without sound?
I'm so used to having music and sounds in my life, I'll admit I take it for granted. But if my hearing were to disappear, it would be devastating. Taking away my Human Rights would be just as devastating.
To me, Human Rights is so basic, so universal to existence, it's just as easy to take for granted as music or the ability to hear. Having grown up as an American, I rarely gave Human Rights a second thought. We have such freedom to be what we want or who we want. But we grow up, don't we? Injustice, crime and hate sometimes live next door in that "friendly" neighborhood, or clings hidden behind the eyes of a co-worker.
My first wife was Latino. My second (and current) wife is Jewish. Through them I heard stories and had the opportunity to share cultural histories. I watched movies demonstrating how atrocious Man can be to Man. A common "theme" in these catastrophic events, some of which happened not so long ago, was inaction on the part of the many (who enjoyed generous freedoms), which allowed the destruction of less fortunate, who were not allowed any human rights.
Such a serious topic, I know! But this post has a happy ending, I promise.
Armenian Genocide Remembrance Day
Anyone who's been out and about this past week has doubtless notice lots of Armenian flags mounted on cars and large groups of Armenians stepping out together to commemorate this Armenian National Holiday. The participation is fantastic, and I think it's great that remembering the past has been established so firmly - never forget! To forget is to have history repeat itself.
The Freedom Singers
A good friend of mine, Anoush Nevart, an award-winning actress and Grammy Nominee, not to mention a concert pianist, recording artist and choir conductor, asked me to participate in a group called the Freedom Singers. The Freedom Singers get together each year to sing several famous Armenian Songs, broadcast live on Horizon Armenian TV. Although I had never sung in Armenian before, I felt privileged to take part and help promote Human Rights through music.
Click here to watch the performance.
The singers were accented with the colors of the Armenian flag; blue, apricot and red. I sang 2nd Tenor as well as performed a brief solo. The only Armenian in the bunch was Anoush; the rest were all Americans, several of whom are of different nationalities. The songs performed were: "Soorp, Soorp" (Holy, Holy), "Groong" (The Crane) and "Yerevan, Erebuni," the most famous song of Armenian origin. Yerevan is the captial of Armenia (formerly called Erebuni).
All three songs are very beautiful and unique, the first two being folk songs. "Yerevan, Erebuni" is one of the most famous cultural songs in Armenia, from my understanding. It's especially powerful.