Valentine's Day Recital Dates
Friday, January 18, 2019 by Trevor Eisenman | Uncategorized

Save the Date!
The next Fun Music School Recital will be on February 10th from 3pm to 6pm. The location will be the same as the Christmas Recital: Universalist Unitarian of the Verdugo Hills at 4451, Dunsmore Ave, in La Crescenta.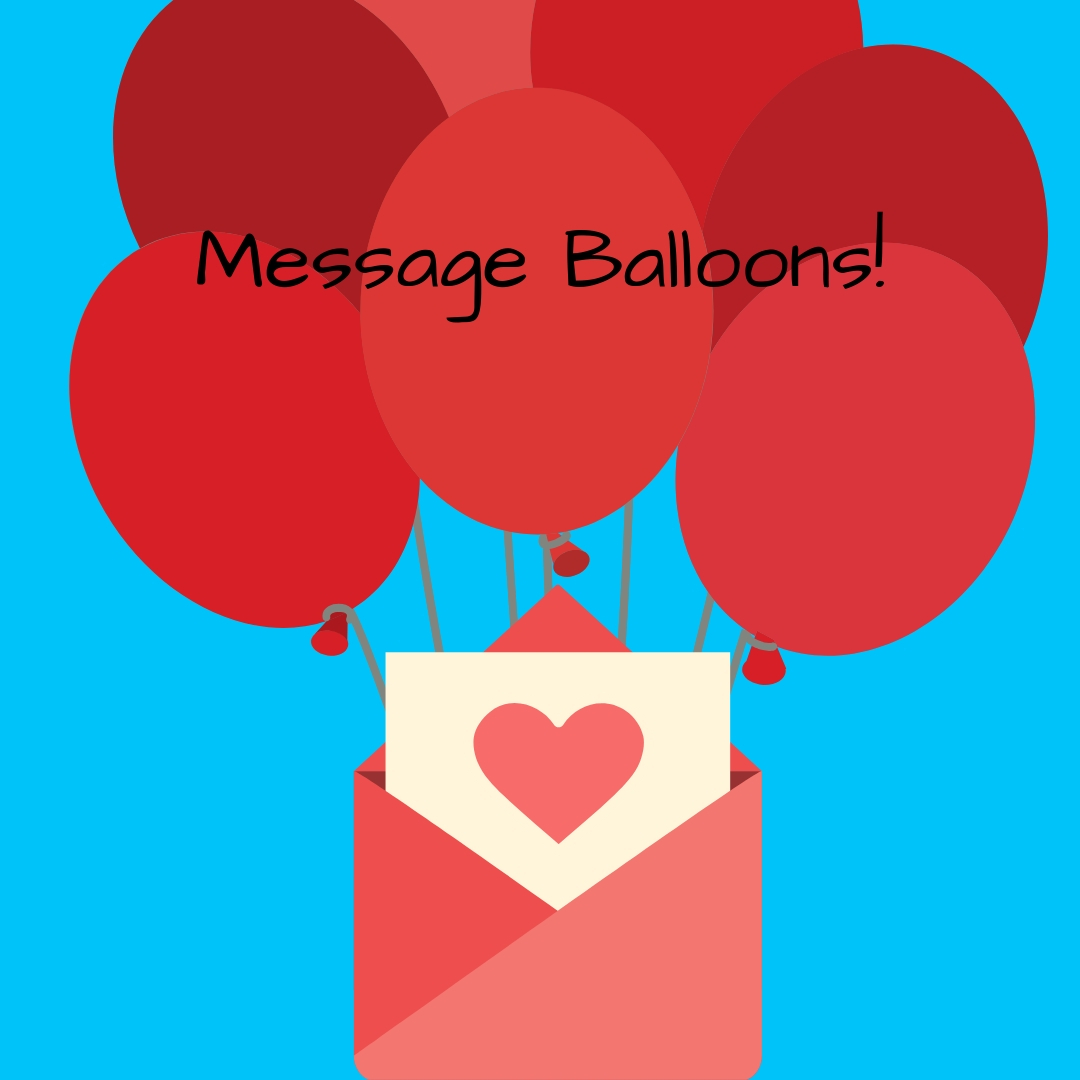 As usual, a potluck follows, so please bring something to share. Valentine themed food would be great, but not required! We also ask that each family donate $5 - $10 cash to help cover the venue rental costs (to be collected on the day of the event).
This year each teacher will be writing an encouraging message to their students that attend (even if they don't perform). The note will be placed inside a helium-filled balloon, with the student's name on it. The kids get to pop the balloons after the performance to get the message. Should be great fun!
We had great feedback on this location, as it's just the right size to accommodate our group with plenty of room to expand. If you've missed the last 2 recitals, here's a photo of their sanctuary/performance hall.
The site also features a sizeable room for the potluck afterwards with 6 tables and a full kitchen. There is plenty of street parking nearby and it's a central location for our group.
I like this location as the stage provides a more authentic performance experience. At the same, time, it's not so large as to be too imposing for our young masters.
Recitals are not only a chance for children to show off what they have learned. It's a chance to inspire them in a variety of ways! Even if your child prefers not to perform, we encourage simple audience participation. We have had children spontaneously ask to perform, even if they weren't totally ready to perform their piece.


Benefits of attending recitals:
Goal setting and accomplishment
Wish your children practiced more? Working towards a performance date can be a powerful motivation! Setting goals and achieving goals of any size is also an important life skill. Is your child learning those skills at school? I don't remember goal-setting being on the list of classes when I was a young man. I had to learn that from the school of hard knocks.
I suggest encouraging students to set a goal of at least being ready to perform a selected piece, even if they elect not to perform this time. If they are inspired to perform at the recital, we will be happy to add them to the performers list.
Gaining performance experience
It's common knowledge that many people fear public speaking more than death itself. Learning to perform music at a young age can help people overcome that fear. Imagine how building up their confidence will translate into successful job interviews, better leadership skills and learning that life goes on, even after you mess up on stage in front of others.
Inspiration by advanced performers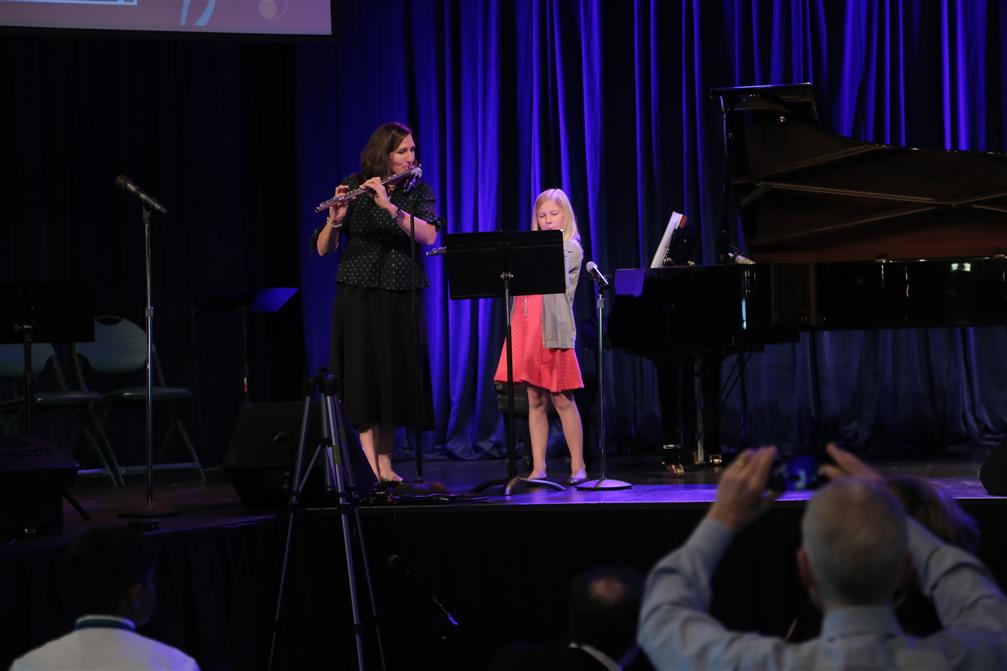 Ask any musician their inspiration to learn an instrument, and they will probably tell you it was watching another musician perform.
Sometimes our teachers perform, which can be inspiring, of course. But a child watching his or her peers perform can be just as inspiring and encouraging to take that leap.
Performing on a stage acknowledges a student's accomplishments. I remember performing a Bach Brandenburg Concerto for 2 violas in high school. I had spent months practicing, and only performed it once. I lost my place halfway through, and by some miracle managed to jump back in. No one noticed except my teacher. I never forgot the experience and learned some important life lessons from that one event (practice a LOT, for one!).
Meet other young musicians
If your child's school doesn't have a music program, they may not have musical peers they can relate to for a sense of community. Recitals (and the potluck afterward) is an encouraging and friendly environment for our young musicians to meet and know they are part of a greater community.
Joy of sharing music with others
Most importantly, music is about sharing a gift with others in a unique way. Performing music can bring joy and balance to one's life and the lives of others. Amateur, professional or otherwise. Of course, there can be great satisfaction in playing music without performing. Playing to create joy and happiness in others is an exponential experience, however, and it's so much fun!
I hope your young musician and your family will attend one or more of our recitals this year. With music programs being dropped from many schools, private instruction and recitals are important to support and provide for our younger generations. Register online by visiting the calendar through your Parent Portal, or email me back and let me know your child will attend. If you know the piece(s) they wish to play, include it, and I'll add them to the list!
Yours Truly in Music,
Trevor Eisenman
Managing Director
Fun Music School