Recital Contests
Saturday, November 2, 2019 by Trevor Eisenman | Performances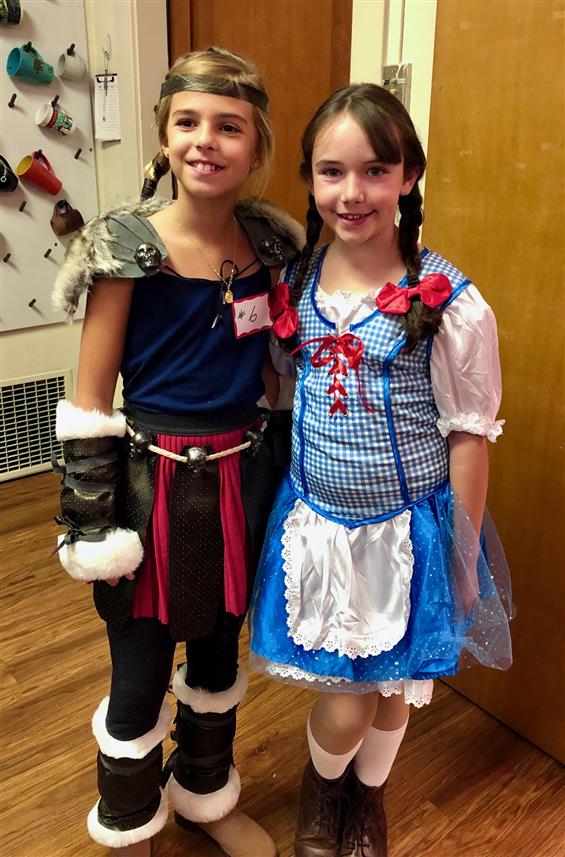 Thank you to all the families who participated in our Halloween Recital! Any event is only as great as the people who attend, and we had a fantastic recital.
We had a couple of contests announced at the event. The deadline for the Facebook Photo contest is Nov 5th! If you tried to upload photos to our Facebook Page and couldn't, read on:
Facebook Photo Contest

Apparently I'm the only person who can upload photos onto our Facebook Page. Right click with your mouse HERE to copy my email address or text photos to 818-925-6386.
Each photo uploaded onto our Facebook Page constitutes 1 point for the contest.
Each photo with more than 10 interactions (Likes, emoticons, etc.) counts as an additional point.
The family with the most points by Nov 30 wins a $130 gift card (that's worth one month's lessons).
The deadline to get the photos in was Nov 5th.
So far only one family has submitted any photos, so their chances of winning the gift card are pretty high! :)
Costume Contest Winners

Please send at least one photo (if you have one) of your child if they won the costume contest, so I can announce them properly on our blog.
Alicia, Aidan, Natalie, James and Leni were our costume contest winners! If you haven't already notified me, please let me know which of the following two prizes you prefer:

Account to be credited for 1 free lesson (will apply to Dec lessons)
Account to be credited for the value of one lesson ($32.50) to be applied to the next $50 Awards Recital registration fee.
Having recitals and these contests creates a fun environment for the kids, but it also promotes our music education services. Every single photo submitted helps forward our mission to get music into the hands and hearts of as many people as possible. Please take the time to send in any photos we can share online.
Thanks,
Trevor Eisenman
Director