Fun Music School Awards Recital 2019
Thursday, May 2, 2019 by Trevor Eisenman | Performances
Fun Music School Awards Recital 2019

The time has arrived for the Annual Fun Music Awards Recital! This recital is geared to acknowledge all the hard work students have put in over the past year. Each participating student gets a medal and a certificate. Teachers also award students trophies in different categories, at their discretion. We hope that any students who don't get a trophy from their teacher will be inspired to work harder in the coming year!
The recital is open to ALL who wish to come, even if they are not performing. Friends & family are encouraged to attend and support their young performer. We have found that students who would rather not perform at recitals may change their minds when they see their peers perform on stage and live to tell the tale. :)
Please read this entire post as all the registration details and event info you need are detailed below.
Event Information
Date: June 2nd (Sunday)
Time: 3-6pm
Place: Universalist Unitarian of Verdugo
Address: 4451 Dunsmore Ave, La Crescenta, CA 91214
(1 block South of Foothill Blvd)
Parking: Street Only
Recital fee: $40
If the number of signups are enough, we may break up the recital into two shows, as has been done in past years. Please register ASAP (instructions below) so we will know how many performers are attending.
Pre-event Practice:
Since there are 3 small lesson rooms adjacent to the main performance hall available, students may come early to practice their pieces between 1:30pm - 3pm.
First come first serve!
One practice room has a piano in it.
Non-piano students should use the other two rooms available.
The rooms will be labeled and have signup sheets on clipboards.
Practice sessions should be limited to 20 minutes if anyone else is waiting.
Registration Process: 2 Quick Steps
Register via the online calendar

.


For those parents who have already taken advantage of our online Parent Portal, registration is super easy:
Login via www.funmusic4u.com

Access the calendar and scroll over to June 2nd, 2019.
The event calendar item will be listed with a Registration button.
Click to register.
If you don't currently have access, email me at makemusic@funmusic4u.com and I will send an email with the information on how to set up access to your account.
Alternately, ask your teacher to register your child(ren) via the calendar. But keep in mind that since they are often on the road or focused on the next lesson, they may forget to do it right away!
2. Submit Recital Program Info.
Click the link below so we have all the data we need for the Recital Program, spelling of name for trophies, etc.:
CLICK HERE:Recital Performer Information Form
Please fill out form for EACH performer.
Recital Fees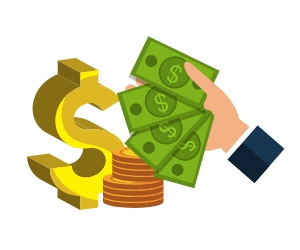 Fun Music has always made it a point to keep tuition fees affordable, and we will continue to do so. Rising costs have caused us to consider other ways to increase revenues (other than tuition). One way to increase revenue is to raise fees on one-time events like the Awards Recital.
Another avenue we are pursuing is an aggressive co-operative marketing campaign in the Crescenta Valley and surrounding areas. This means that in the near future, Fun Music School will be promoting to a minimum of 10,000 families per month and showcasing local compatible brands as sponsors of music education. The additional advertising revenue will help support the school's expansion plans, increase the availability of music education for local children all while allowing us to keep your tuition low.
If you would like more information about this campaign, please contact me via email at makemusic@funmusic4u.com with the word SPONSORSHIPS in the subject line. Sponsorships are subject to limitations & qualifications.


Dress Code & Post Event Photo Op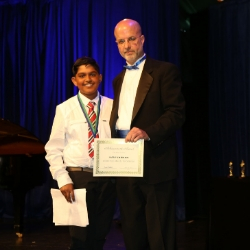 Performers should be nicely dressed (semi-formal at least) as a rule. We will have a fun photo "booth" available during the post-event potluck for families to take photos with their teachers, family and so on. So I highly recommend everyone dress nicely so the photos look extra fantastic.
Potluck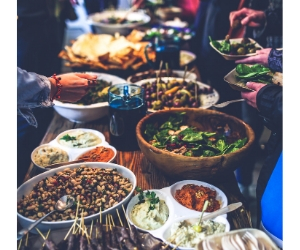 As usual we will have a potluck after the performance. Since the event is ending near dinner time, we can make it more of a dinner potluck (protein and veggies as opposed to mostly sweets). If I can pull it off, I'll get some local restaurants or businesses to sponsor some catered food so it's extra special. I'm open to suggestions! Please email me if you have a contact or restaurant that might be interested in participating.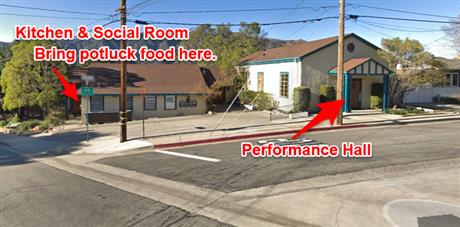 Contest & Teacher Performance
There will be a contest for performers in various categories (Best Performance, etc.). It takes about 20 minutes to tally up the results, so this year we are going to have a group teacher performance while we figure out the winners! The real intention is to inspire the students, of course. If at all possible, please organize to stick around for the whole event so we can maximize the effect for both students and all performers.
I think that should cover it, but if you have any questions, please let me know. Rather than send a bunch of emails, I've tried to include all pertinent information in one email. I look forward to seeing you at the recital!
Thanks,
♫ Trevor Eisenman
Managing Director
Fun Music School